Yahoo! (We did it!!!)
We did it, we did it! And now we're planning Ozark Fiber Fling 2016, which will be held November 4-5, 2016!
The staff of Ozark Fiber Fling  would like to give a great big "Thanks!!!" to Diana Richter of Shelter Insurance (573-775-5145,  or DRichter@ShelterInsurance.com ) for this year's goodie bags, and CVS Pharmacy for the lovely goodies to put in those goodie bags.
We would also like to give a big ol' "Thanks!" to everyone who contributed to this year's "Scraps for Hats" charity on behalf of hemophilia patients and hemophilia research; your contributions really mean something!
Kudos to the kitchen staff  – we couldn't have done it without you guys!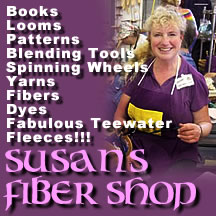 Thanks go to our teachers and vendors and teacher-vendors – you rock!
DeAnna Amos – thanks for the tags!
A particularly big thanks goes out to Olivia Stegall Counts, our newest staffer. You had a lot to keep track of, what with running our first ever Silent Fleece Auction AND being a student, and you came out on top!
And yes, we are already planning for 2016 – contact Lois Wissmann (rmfsheep@centurylink.net) and share with her your good ideas for classes and other fun things that you'd like to see or learn at Ozark Fiber Fling 2016!!!

Friend us on Facebook!
Go to the Ozark Fiber Fling 2016 page to keep track of what's going on!

Attention Potential Teachers!
We will be taking class proposals for Ozark Fiber Fling 2016 in the near future.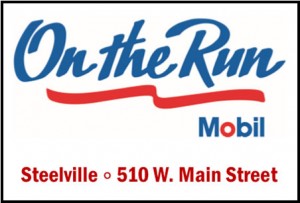 In order to keep this event fresh, we are looking for classes in unusual techniques, more advanced techniques, and fiber art classes you don't see at other events – do you have a fiber arts approach or skill that you would like to share? Contact us at us at: 573.245.6851 and ask for Lois –  or email us at rmfsheep@centurylink.net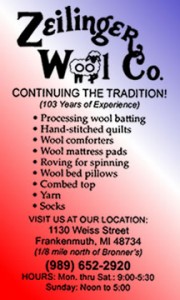 Interested in advertising? Have a fiber arts related event you'd like to put on our calendar?
Call us at: 573.245.6851 and ask for Lois –  or email us at rmfsheep@centurylink.net
Pssst!
Because our vendors frequently come a long distance and have already paid and reserved a retail space in advance, trunk sales by non-vendors are strictly prohibited. Anyone violating this policy will be asked to leave the premises.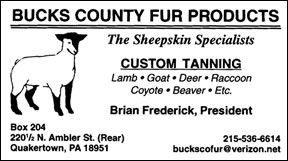 Have an idea for a project or article for the site?
Call us at: 573.245.6851 and ask for Lois –  or email us at rmfsheep@centurylink.net
Looking for something to do while visiting Steelville?
While you're in town, stop by any the following area businesses and see what else Steelville, MO has to offer:
Art & Joe, Steelville's meeting place! – A coffee shop AND an art gallery, sit, sip and see!
Missouri Hick BBQ South – Highway 19 on Steelville's main street at the 3-way stop – we cater parties! (573) 775-6791.
Explore Steelville/www.exploresteelville.com – Steelville's official tourist website – it covers everything we don't cover here!
Lange General Store. 106 E. Main Street, Steelville, MO 573-775-3111.
Backwoods Antiques, 403 Main Street, Steelville, MO 65565 573-775-2629
Creekside Fudge and Gift, 100 Main street, Steelville, MO 65565, 573-775-2218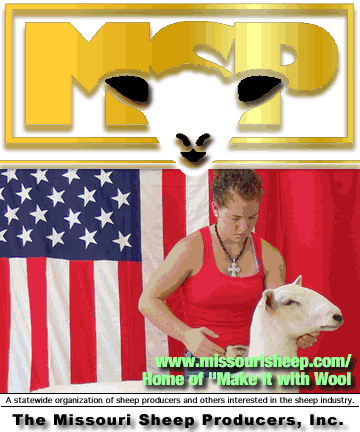 Looking for information on a particular fiber?
We have an ever-expanding set of pages giving information on particular fibers – if we missed something, let us know so we can fill in the gaps! As the year progresses, we will be adding sample projects, fiber handling tips, crafting tips, directories of local suppliers and other goodies useful to fiber artists.
Visit us regularly to keep up with what's going on with Ozark Fiber Fling 2014!
Love,
The Ozark Fiber Fling Team
Ozark Fiber Fling hosts all advertisements for vendors, dealers and services on its site as a service. It is the responsibility of the consumer to check the references of, negotiate fees with, and make all arrangements with those advertising on this site. Ozark Fiber Fling accepts no responsibility for products and services rendered.