Planning, planning, planning…
…we are planning! (Hoo boy, are we planning, almost to the point of PLOTTING!)
We are planning the upcoming class line up, planning on how to make some new ideas (shhhhhhhhhhhh!) REALITY! We are planning and scheduling and…
Well, you get it – we are lining up new teachers, new classes, and new vendors – but don't worry, your favorites from last year (whatever they were) just might be available. We are planning classes that will take you to "the next level" with new techniques, new approaches, and new ways of doing the things you've always done! If you thought you knew who Ozark Fiber Fling was in 2013, we can't wait to show you who we are in 2014!
Hey!  We're on Facebook!
Go to the Ozark Fiber Fling 2014 page to keep track of what's going on!
Attention Potential Teachers
We have finished filling in our class rosters and are no longer accepting new proposals.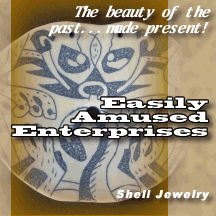 We want to thank everyone who submitted class proposals – it's a lot of work coming up with a description and a lesson plan – we appreciate your efforts.
If you still have an idea for a class, feel free to send it to us, but it won't be until after Ozark Fiber Fling 2014 that we will consider offering it as part of Ozark Fiber Fling 2015.
Again, thank you for your effort and ideas – we can't do this without you!
Questions? Comments? Call us at: 573.245.6851 and ask for Lois -  or email us at rmfsheep@centurylink.net
Interested in Advertising or attending? Have a fiber arts related event you'd like to put on our calendar?
Call us at: 573.245.6851 and ask for Lois -  or email us at rmfsheep@centurylink.net

Have an idea for a project or article for the site?
Call us at: 573.245.6851 and ask for Lois -  or email us at rmfsheep@centurylink.net
Looking for something to do while visiting Steelville?
While you're in town, stop by any the following area businesses and see what Steelville, MO has to offer:
Looking for information on a particular fiber?
We have an ever-expanding set of pages giving information on particular fibers – if we missed something, let us know so we can fill in the gaps! As the year progresses, we will be adding sample projects, fiber handling tips, crafting tips, directories of local suppliers and other goodies useful to fiber artists.
Visit us regularly to keep up with what's going on with Ozark Fiber Fling 2014!
Love,
The Ozark Fiber Fling Team
Ozark Fiber Fling hosts all advertisements for vendors, dealers and services on its site as a service. It is the responsibility of the consumer to check the references of, negotiate fees with, and make all arrangements with those advertising on this site. Ozark Fiber Fling accepts no responsibility for products and services rendered.