Hey!  We're on Facebook!
Go to the Ozark Fiber Fling 2014 page and keep track of what's going on!
We would like to thank everyone from vendors to students to teachers to drop-ins for a GREAT!!! Ozark Fiber Fling 2013!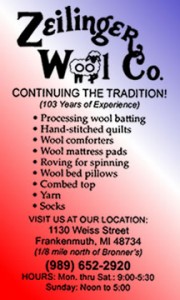 We had a wonderful time meeting all of you and can't wait to start planning Ozark Fiber Fling 2014 – if you have ideas, suggestions, requests, or proposals, you name it that you feel we can use for next year's Ozark Fiber Fling, WE WANT TO HEAR FROM YOU!!!!
To serve you better, we have prepared a simple post-Fling survey. which you can click here to download. From there, print and fill it out before mailing it directly to:  Lois Wissmann/Ozark Fiber Fling, 5783 Highway H. Leasburg, MO, 65535
All survey answers will be kept confidential.

We need your help some more…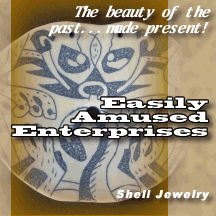 Meanwhile, while waiting for the official dates of the 2014 Ozark Fiber Fling to be announced, feel free to send us pictures you have taken at the 2013 Fling – we want to set up a gallery so that everyone can see what a great time we all had. Be sure to include who took the picture, who is in the picture (if at all possible) and what is going on – we want to give credit where credit is due.
Also feel free to to submit articles, tips, techniques, and photos to our other galleries and sections – and don't forget to explore them yourself!
Love, the Ozark Fiber Fling staff
Please call Lois Wissmann at 573.245.6851 or email if you have any questions!
Don't forget – If you don't want to take a class, you are still welcome to come in and browse our vendors for FREE!!!!
Hotels and Lodging
If you wish to sleep in a motel, you need to make your reservations as soon as possible as Saturday November 9, 2013 is the Clint Black concert. Space will fill up quickly with all those Clint Black fans in the area!
The following motels will offer a discount on your room if you mention Ozark Fiber Fling.  You must mention Ozark Fiber Fling in order to get your discount.
Super 8, Cuba, MO
Chateau Inn and Suites, Cuba, MO
Looking for something to do after hours?
Speaking of Clint Black, if you or someone who came with you doesn't care to sit around after hours spinning, knitting and chatting, the Meramec Country Music Theatre will host Clint Black on Saturday Nov. 9th.
If country music doesn't appeal to you,  Steelville has other attractions: antique stores, an art gallery and museum, a coffee shop, a variety store full of knick knacks, motels, and great little mom and pop local restaurants!
Ozark Fiber Fling is now on Facebook!
Drop on by and see what's going on!
Important Links
Important Dates!!!
Mark your calendars, folks!
Sept. 1, 2013—Mark you calendars, folks!!! Official class enrollment begins for classes – first come, first serve!!!
Oct. 26, 2013—Last day to request a refund. Past October 26, 2013, NO refunds will be given for dropping out of class, but the student may switch to another class IF there is a seat available. Ozark Fiber Fling will still take walk-ins on the day the class is held, providing the class has not been canceled due to lack of interest OR has reached maximum capacity.
Interested in Advertising or attending? Have a fiber arts related event you'd like to put on our calendar?
Call us at: 573.245.6851 and ask for Lois -  or email us at rmfsheep@centurylink.net

Have an idea for a project or article for the site?
Call us at: 573.245.6851 and ask for Lois -  or email us at rmfsheep@centurylink.net
Looking for information on a particular fiber?
We have an ever-expanding set of pages giving information on particular fibers – if we missed something, let us know so we can fill in the gaps! As the year progresses, we will be adding sample projects, fiber handling tips, crafting tips, directories of local suppliers and other goodies useful to fiber artists.
Visit us regularly to keep up with what's going on with Ozark Fiber Fling 2013!
Love,
The Ozark Fiber Fling Team
Ozark Fiber Fling hosts all advertisements for vendors, dealers and services on its site as a service. It is the responsibility of the consumer to check the references of, negotiate fees with, and make all arrangements with those advertising on this site. Ozark Fiber Fling accepts no responsibility for products and services rendered.