It's Ohhhhhh-fficial!
Sorry this was late – this being Missouri, we had a day (and a night full of electrical storms) between that and coming home late from Kansas City in those same storms, things got a bit crazy. Anyway, here they are, and we can't wait to meet you!
Attention Fiber Artists!
Arts Rolla, a regional not-for-profit organization founded in 1985 is holding their FIRST Fiber Arts Exhibition.
Exhibition dates are Sept. 2-Sept. 30. If you wish to participate in this show, all family friendly examples of fiber art projects are welcome and must be submitted with all required fees and paperwork September 2, 2014 between 10 and 2. Click here for the official entry blanks and rules!
For more information on how to enter or how  go to rtsrolla@rollanet.org, or call 573-364-5539. You can check out their website at www.artsrolla.org . This is a great way to show case your work.
Uh-oh… hooray!
We're afraid that the needle felting class taught by Jessie Dockins has been cancelled for this year – she's had a baby! Hopefully we will have her in 2015, and that she'll bring the baby to show him off!
So, we've added a few classes, including "Spinning: From Bumps to Beehives". Aaaand we're still going to release the official class descriptions and enrollments as of September 1, 2014
We're on Facebook!
Go to the Ozark Fiber Fling 2014 page to keep track of what's going on!
Attention Potential Teachers and Vendors
We have finished filling in our class rosters and vending spaces.
We want to thank everyone who submitted class proposals and/or reserved vending space.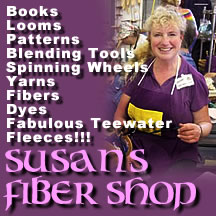 If you still have an idea for a class, or would like to vend at Ozark Fiber Fling,  feel free to contact us, but we are only in the planning stage for 2015.
Again, thank you for your effort and ideas – we can't do this without you!
Questions? Comments? Call us at: 573.245.6851 and ask for Lois -  or email us at rmfsheep@centurylink.net
Interested in advertising? Have a fiber arts related event you'd like to put on our calendar?

Call us at: 573.245.6851 and ask for Lois -  or email us at rmfsheep@centurylink.net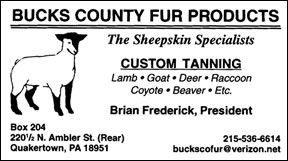 Have an idea for a project or article for the site?
Call us at: 573.245.6851 and ask for Lois -  or email us at rmfsheep@centurylink.net
Looking for something to do while visiting Steelville?
While you're in town, stop by any the following area businesses and see what else Steelville, MO has to offer:
Art & Joe, Steelville's meeting place! – A coffee shop AND an art gallery, sit, sip and see!
Missouri Hick BBQ South – Highway 19 on Steelville's main street at the 3-way stop – we cater parties! (573) 775-6791.
Explore Steelville/www.exploresteelville.com – Steelville's official tourist website – it covers everything we don't cover here!
Lange General Store. 106 E. Main Street, Steelville, MO 573-775-3111.

Looking for information on a particular fiber?
We have an ever-expanding set of pages giving information on particular fibers – if we missed something, let us know so we can fill in the gaps! As the year progresses, we will be adding sample projects, fiber handling tips, crafting tips, directories of local suppliers and other goodies useful to fiber artists.
Visit us regularly to keep up with what's going on with Ozark Fiber Fling 2014!
Love,
The Ozark Fiber Fling Team
Ozark Fiber Fling hosts all advertisements for vendors, dealers and services on its site as a service. It is the responsibility of the consumer to check the references of, negotiate fees with, and make all arrangements with those advertising on this site. Ozark Fiber Fling accepts no responsibility for products and services rendered.