Coming soon – class listings!
We'll be posting this year's classes come September 1, 2016 – watch this space for a link!

Uh oh, it's election year!
And you know what that means? Those annoying "Are you gonna vote for me?" calls. Due to the high volume of such election year aggravations we receive, should you call us for information, don't be surprised if we use caller I.D. or are screening our incoming calls. Just be patient and let us know who you are so we can get back to you!
Uh oh, better book your room now!
We just learned that Gene Watson will be the headliner at the Meramec Music Theatre Saturday, November 5th – time to plan ahead!

This means that Gene's fans will be wanting to get in on the fun (and so might you!) and all available rooms in the area will fill fast! If you don't get a room ahead of time, we will still have a lot of linoleum you can sleep on for free at the center, just bring a cot or a sleeping bag.
You can help us!
Are you part of a fiber arts group or club? Do you know of a local yarn or craft shop in your area? Can you think of a place where cool craft folks hang out? How about your local library? If you do, and you want to help make Ozark Fiber Fling 2016 a success, feel free to print out the following bookmarks (tassels optional but fabulous) and hand 'em out in your area. We can't pay you, but we can give you our heartfelt thanks!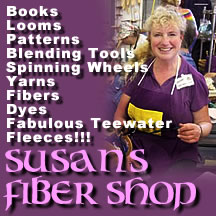 Friend us on Facebook!
Go to the Ozark Fiber Fling 2016 page to keep track of what's going on!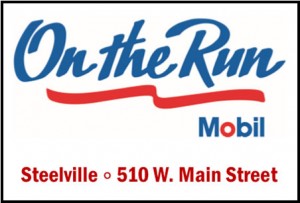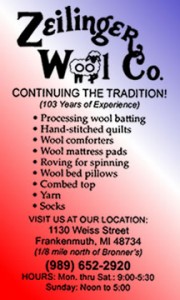 Interested in advertising? Have a fiber arts related event you'd like to put on our calendar?
Call us at: 573.245.6851 and ask for Lois –  or email us at rmfsheep@centurylink.net
Pssst!
Because our vendors frequently come a long distance and have already paid and reserved a retail space in advance, trunk sales by non-vendors are strictly prohibited. Anyone violating this policy will be asked to leave the premises.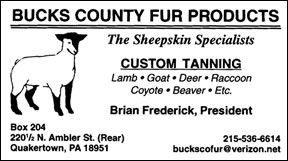 Have an idea for a project or article for the site?
Call us at: 573.245.6851 and ask for Lois –  or email us at rmfsheep@centurylink.net
Looking for something to do while visiting Steelville?
While you're in town, stop by any the following area businesses and see what else Steelville, MO has to offer:
Art & Joe, Steelville's meeting place! – A coffee shop AND an art gallery, sit, sip and see!
Missouri Hick BBQ South – Highway 19 on Steelville's main street at the 3-way stop – we cater parties! (573) 775-6791.
Explore Steelville/www.exploresteelville.com – Steelville's official tourist website – it covers everything we don't cover here!
HBC (Hair and Body Care), 522 Pine Street, Steelville, MO 573-775-5393
Lange General Store, 106 E. Main Street, Steelville, MO 573-775-3111.
Backwoods Antiques, 403 Main Street, Steelville, MO 65565 573-775-2629
Creekside Fudge and Gift, 100 Main street, Steelville, MO 65565, 573-775-2218
St. Louis is just up the road, did you know that they've got some great "fiber opportunities"? Support your L(ocal) Y(arn) S(hop)!
Hearthstone Knits – 11429 Concord Village Ave, St. Louis, MO 63123,  314-849-YARN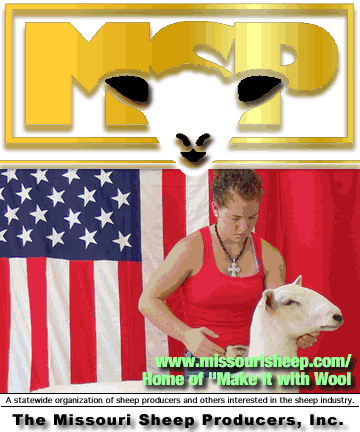 Looking for information on a particular fiber?
We have an ever-expanding set of pages giving information on particular fibers – if we missed something, let us know so we can fill in the gaps! As the year progresses, we will be adding sample projects, fiber handling tips, crafting tips, directories of local suppliers and other goodies useful to fiber artists.
Visit us regularly to keep up with what's going on with Ozark Fiber Fling 2014!
Love,
The Ozark Fiber Fling Team
Ozark Fiber Fling hosts all advertisements for vendors, dealers and services on its site as a service. It is the responsibility of the consumer to check the references of, negotiate fees with, and make all arrangements with those advertising on this site. Ozark Fiber Fling accepts no responsibility for products and services rendered.